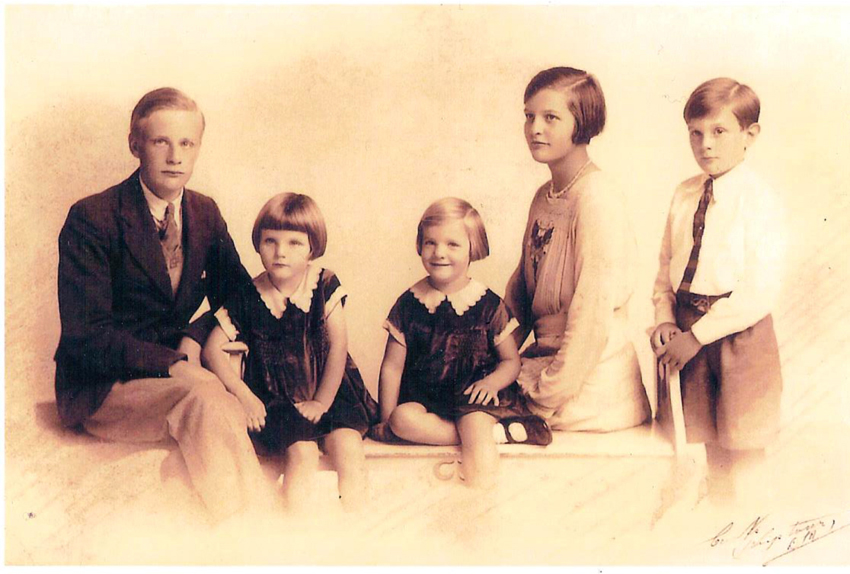 From left to right we see Patrick then two twin sisters Elizabeth and Margaret then sister Joan and Donald who was 8 years old at the time this photo was taken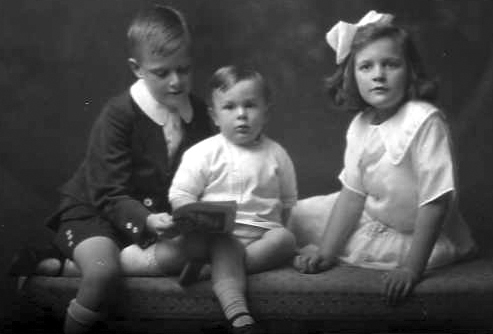 The characters Patrick Donald and Joan
Donald MOFFAT WILSON is born the 14th February 1923, he was the last child of 5 children, Patrick his brother is born in 1916, his sisters born in 1917 and Margaret and Elizabeth twin sisters.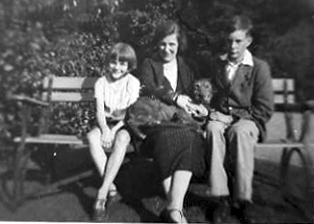 Another picture underneath Elizabeth (Beth), Edith, Donald
The Wilson family is an Irish family, the Granddad married to Edith Prenter who were farmers in Northern Ireland in Groomsport.
Guy Bargo Wilson, family dad is born in this place Patrick is born the 14th may 1916 and Joan 1917 are born in Groomsport.
Some years later, the grandfather moves to Dublin and creates a change shop the granddad asks to his son Guy to help, Guy and Edith move to Dublin in 1919.
In 1924 Donald's Dad changes his name and add his dad s name, because they were too many Wilson's in Dublin at this time.
Moffat's Grandfather played chess number (5) in Ireland.
Donald goes to public school in Sherbourne, Dorset, England. His brother Pat belonged to a public school, but in another place. In 1929, the family suffered a lot and moved to England in 1940.
Joan was married to Robert Bonsall Pike, in 1937 or 1938 at this time Guy joins English army, and Donald was in Sandhurst training to become a pilot. But we don't find certificates.
Guy the dad is dead the 6th June 1944, when 55 years old with a heart attack. He belongs to back army to help the British forces, private grade in royal army service corps. His grave is in Ipswichemetery in England.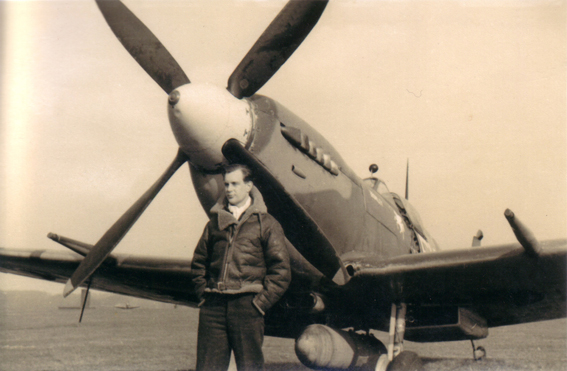 Donald got permission from the army to go to his Dad's funeral. When he comes back, very disturbed, he flies to Brittany.
Patrick the second son is a pilot officer as well and is killed during training in England the 3rd December 1944 six months after his brother, he was 28 years old, his grave is in Wolverhampton Borough Cemetery.
In 1946, Edith the mother comes back to Ireland with the twin girls Margaret and Elizabeth. Margaret is the last of the MOFFAT WILSON family still alive living with her husband George in a nursing home in Dublin. Thanks to Donald's nephews and nieces after two years of questions and research, we found the MOFFAT WILSON family in Ireland, we received an answer in last May, Michael, Margaret's son finally got our messages through the web.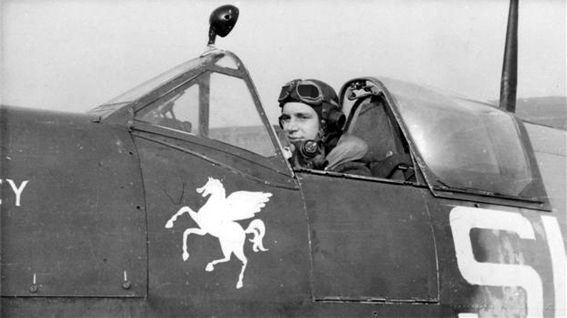 A very good picture of Donald in his SPITFIRE MARK IX, his favourite character is painting Pegase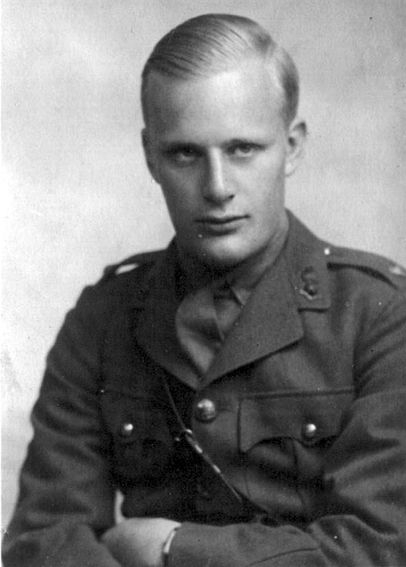 Patrick Moffat-Wilson
A picture of Patrick Moffat Wilson some children and little children are born with the three Moffat Wilson daughters, some of them live in Ireland, England, New Zealand and Canada.
I want to thank them to open for us their family stories, which help us to tribute to this pilot Donald dead in Maroué, but we will not forget the brother and the father, this family gave a lot to the war picture.